2 Guided Visualisations to Gently set-up your 2022
Normally at the beginning of the year, I'm pretty gung-ho and like a rah-rah cheerleader about making this "Your Best Year Yet!"
As a Fairy Godmother, I've been teaching people about creating your authentic Dreams & Goals with Soul for over 15 years, but this year is a little different. 
I find myself walking very slowly, carefully and cautiously into 2022 – almost tip-toeing due to the swirling, whirling crazy energies at work on the planet right now.
With my personal dreams, goals and vision for this year, I'm allowing them to emerge like a clearer picture coming out of the fog rather than running around in the mist to chase after and catch them. 
I'm tuning into my intuition and allowing that to lead.

I'm resting, softening and allowing rather than pushing or forcing myself to "get started" this year.

I'm following STOKE first and Action second. (Stoke is my One Word theme for 2022 – 

read more about it here

.)

I'm prioritising Body, Ease and Well-being over work and productivity. 
What I do know for sure is that you do need to be planting the SEEDS of what you want otherwise, it won't grow.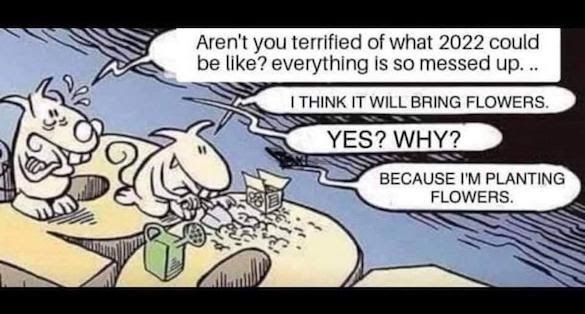 One of the gentle ways to plant seeds for your 2022 is using these 2 Guided Visualisations. 
1. Reflect on 2021 and Get your Theme for 2022
I sent this Visualisation as part of the Reflection process in December. If you were on holiday and missed the email, it's a precious one to do. 
If you missed it – you can Download the Visualisation Here >>
2. Make 2022 your Best Year Yet
Do this 20 minute, powerful visualisation to clarify some of those seeds you wish to plant for 2022 and for doing it easily and gently rather than being hard and pushy.
In the following 17 minutes I then describe how to use this visualisation to plant those seeds.   
Download the Visualisation here >>
I've also received a few emails from students asking whether I'll be running my LIVE Dreams & Goals with Soul 5 Week Program soon.
So, here's a heads up about what's coming up in the next couple of months and how I can help you EASE into 2022 and make it a year that nourishes you. 
 
1. Vision 2022 MasterMind
 
If you want to work with me as your coach and guide for the whole of 2022 to create some remarkable results, there are still a few places left on the second group of my Vision 2022 MasterMind starting on Tuesday 18 January.    
2. Dreams & Goals with Soul 5 Week Program 
This 5 week Online Experience will help you to access your authentic goals that inspire and move you to live your best life.
PLUS you learn the Practical Tools to turn those goals into reality in a way that is expansive, enjoyable and fun!
It starts on New Moon Tuesday 1 February 2022. New moon is the perfect start date for planting new dreams and desires. (More details will be available soon.)
3. The Gem
A 28-day program on building your self-love, self-worth and self-confidence starts on Monday 14 February – Valentine's Day. Because the essential person for you to fall in love with and care for is YOU!  (More details will be available soon.)
I wish you a GENTLE Easing into 2022.
Dig Deeper into the MAGIC!  These Links Lead the Way…