MANIFESTING. Are you Asking or Receiving?
There are 3 Steps to Manifesting and actualizing your Dreams and Goals.
Step 1: Asking and Allowing
In this step, you get clarity on what you really want in your life.
You ASK for it, and then you open up to allowing it to flow into your life.
Step 2: Receive "Answers"
In this step Life/ The Universe/ The Divine will send you "answers" to what you are asking for.
I like to think of them as "breadcrumbs" which, when you follow them step-by-step, will lead you to your desired results.   
Although at the time the "how" is not always very obvious.
Life sends answers in 2 ways:
1. People, opportunities and things
OR
2. Inspired Thought
Step 3: Take INSPIRED Action
This is when you take action on the answer received. 
It is called INSPIRED action because you are taking action in line with "an answer" from the Universe rather than action for action sake. 
Repeat Step 2 and 3 over and over while enjoying the journey of your dreams coming true.
Recently in my Vision2020 Mastermind Group, I was coaching one of my students who has been stuck in the Asking Step of Manifesting because she keeps trying to refine her Goals. 
This is a place that many people get stuck in the manifesting process.   
Watch this 2-minute video, to help you understand the difference between the energy of Asking vs the energy of Receiving.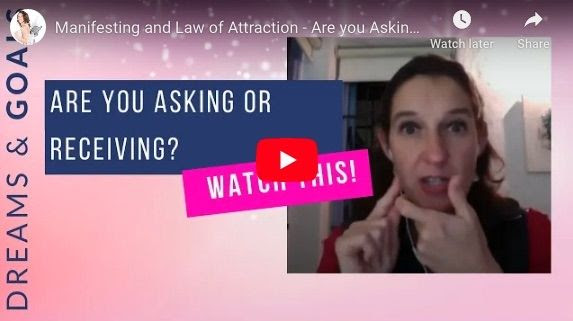 Wishing you Ease in your Asking, Allowing and Receiving as you manifest your best, most delicious life!
P.S.   Want to work with me in Person?
Most of my work is online, but every year I run a few Retreats, where we do Body-Mind-Soul Alignment work together in person.   Two Retreats are coming up soon.   My Retreats fill up fast, so if you are keen to join us, please book now. 
I'm running a 1 Day "Reflect to Reset" Retreat at my Quirky, Country House in the Cape. 
During this 1-day Retreat I will guide you through a process to Pause. Connect to Self. Reflect. And Reset yourself onto the Path of your Fullest Potential.  PLUS you'll get to walk my Labyrinth! 🙂
I'm only taking 10 people on this Retreat.
Saturday 28 November 2020 – Western Cape, South Africa
Check out the details here and book your spot now!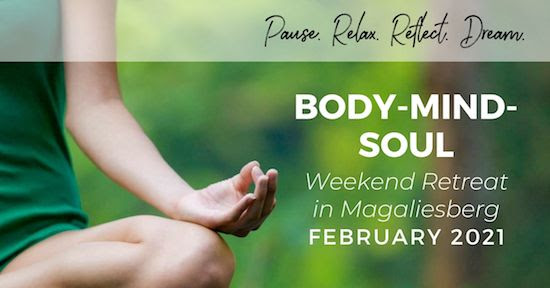 Friday 26th – Sunday 28th February – Magaliesberg, South Africa
This is a Body-Mind-Soul Weekend Retreat to help you nourish yourself and connect back to YOU and what is truly authentic and important in your life.   
Rest, rejuvenate and get re-inspired about your life.
Click here for all the information and to book >>  
Dig Deeper into the MAGIC!  These Links Lead the Way…